Part Four Cover Reveal!
Posted Aug 27 2014, 12:57 pm in cover reveal
Yes, here's another cover. 🙂 This is the final one of Sacrificed to the Dragon, but don't worry, this series isn't over! The next story will be about Bram and Evie Marshall and it's called "Seducing the Dragon."
I promise to have blurbs for Parts Three and Four soon! After all, Part Three comes out next week!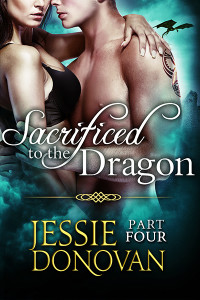 5 Comments
Comments