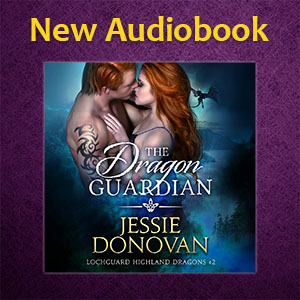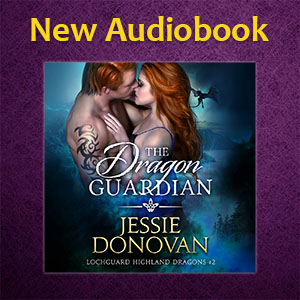 Ready for a sexy Scottish dragon-shifter hero and his yummy accent? The second book in the Lochguard Highland Dragons series is finally out in audiobook format!
Gina is on pregnant and on the run. She'll do anything to protect her half-dragon-shifter child, even stand up to a dragon-shifter. However, when Fergus MacKenzie swoops down into her life, both her and her baby come alive at his touch…
Narrated by Matthew Lloyd Davies, The Dragon Guardian is nearly 8 hours long and is chock-full of sexy Scots. It's available on Amazon, Audible, and iTunes. Check it out:
Amazon Audio || Amazon UK Audio
Audible || iTunes
If you haven't read the first book in the series, The Dragon's Dilemma, about Fergus's identical twin brother, you can learn more about it by clicking here.
PS–Want to try out Audible free for 30 days and get two free books? Learn more here.