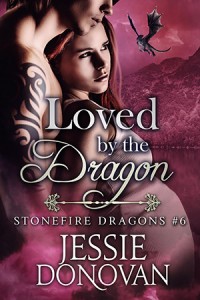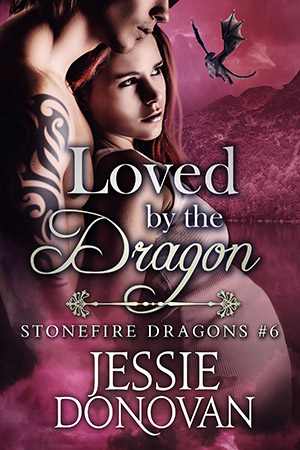 For some reason, I never posted about the release of Loved by the Dragon. Whoops! >_< It was released in November and is a follow-up story for Bram and Evie. If you haven't read it already, then you can catch up with it before my next dragon book release on February 18, 2016. (The Dragon Guardian) It's $1.99 / £1.49 / €1.99 or local currency equivalent. Click below for you vendor of choice and I'll put the blurb after the links.
Amazon | Amazon UK
Amazon CA | Amazon AU
Amazon DE | iBooks
Nook | Kobo
Google Play | All Romance eBooks
For Print Copies:
Amazon Print | Book Depository
Barnes and Noble
Blurb:
**This is not a standalone story. Please read at least Seducing the Dragon (Stonefire Dragons #2) first.**

STONEFIRE DRAGONS #6
In Seducing the Dragon, Evie and Bram found love in each other. Many trials have hit their clan since their mating ceremony and they've worked together to make the world a better place for Stonefire and other dragon-shifters in the UK.
However, as Christmas and the Winter Solstice draws near, complications arise and Evie goes into labor. Will Bram and Evie continue their happy ending and welcome their newest child? Or, will something go wrong and fracture their family?
18,000 words (novella) with an HEA