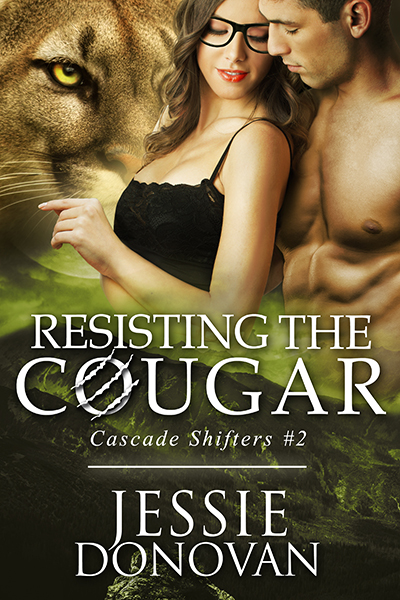 The next Cascade Shifters book is finally here! I had a blast writing Aidan and Claire's story. I hope you enjoy it. 🙂 (I'll post the synopsis after the links.)
Amazon | Amazon UK
Amazon CA | Amazon AU
Amazon DE | Nook
iBooks | Kobo
All Romance eBooks
Google Play
Paperback–Coming late April.
Synopsis:
President of an organization fighting for the right of shifters and humans to marry each other, Claire Davis needs the support of a local shifter clan or her cause is doomed. Even though she's human, she finds a way to reach out to the Clan DarkStalker cougar-shifters. Once she arrives on their land, she learns what it will take to garner their support and her life will never be the same.
As head sentry of Clan DarkStalker, Aidan Scott has more important things to do than fetch a human from a secret location. Only because he's loyal to his clan leader does he agree. Yet before long, the human female tempts him in a way he hasn't felt since his mate died five years ago.
In order to make the world a better place for humans and shifters, the pair must work together and avoid being caught by the authorities. What neither expected was to find their own happily ever after in each other.