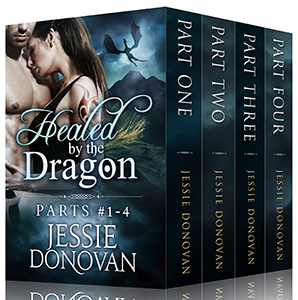 Are you ready for a sexy, Scottish clan leader to find his mate?
Arabella was tortured ten years ago by dragon hunters and volunteers to foster with the Scottish clan to try to start over. What she didn't count on was the sexy dragonman who seems bent on having her. Can Finn win Arabella's trust and love? Or, will the dragonwoman resist and turn to another?
Healed by the Dragon: Boxed Set is 87,000 words (about 355 print pages) with no cliffhanger. The price is $4.99 / 3.99gbp / 4.99 euro or local currency equivalent. One-click today at your retailer of choice:
Amazon —> http://amzn.to/1DU3K6k
Amazon UK —> http://amzn.to/1IRCtYY
Amazon CA —> http://amzn.to/1F0EJvm
Amazon AU —> http://bit.ly/1AHC44y
Amazon DE —> http://amzn.to/1H6UEuE
Nook —> http://bit.ly/1MjmC5s
iBooks —> http://apple.co/1IjnmbP
Kobo —> http://bit.ly/1JoFvUJ
ARe —> http://bit.ly/1FsSNKW
Google Play —> By June 6th.
Paperback —> Hopefully in the next week or two.
**Next Up**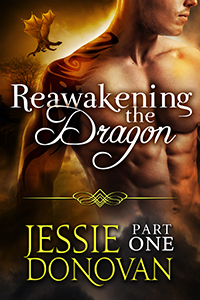 Reawakening the Dragon: Part One will release on July 21, 2015. This is Kai Sutherland and Jane Hartley's story.