Dragon Clan Gatherings #2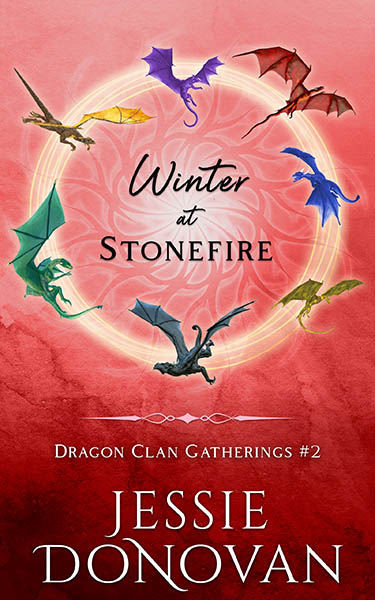 Jane Hartley is determined to prevent any other orphaned dragon-shifter children from going through horrible experiences like Stonefire's newest clan member, Percy Wells. Along with Jane's mate, Kai Sutherland, she's determined to pitch her idea of clan fostering with all the clan leaders during the winter meeting on Stonefire. All of the Winter Solstice celebrations, Sid's doctor gatherings, and her own presentations she can handle, no problem. What she didn't expect was a little surprise of her own.
Join Stonefire in welcoming all the clan leaders for the winter gathering and see some updates from favorite past couples!
NOTE: This is not a standalone story. It features characters from Reawakening the Dragon, Surrendering to the Dragon, Cured by the Dragon, The Dragon's Pursuit, The Dragon Guardian, and cameos from most of the past Stonefire Dragons couples and other clan leaders.
Formats Available: Ebook, Paperback (on release)