Stonefire Dragons Universe #1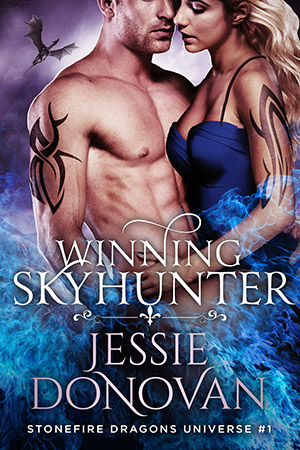 For more than a decade, Clan Skyhunter suffered under a cruel, power-hungry leader who did anything to advance his agenda. He was finally caught in an illegal scandal and sent to prison, and now the dragon-shifter clan in the south of England is ready for a new leader. And so the trials begin…

Asher King had been locked away under the former clan leader for speaking out against his cruelty. Now free, he wants to win the leadership and guide his clan to a better future. However, being the nephew of the old leader isn't easy, and if that wasn't enough to overcome, he's still recovering from the torture he endured while imprisoned. Still, he's determined to win and keep his clan from being disbanded by the humans, even if it means competing against his ex-girlfriend and denying how much he still wants her.

Newly returned from her stay in America, Honoria Wakeham puts herself up as a candidate to be clan leader. Not everyone approves of a female candidate, but that doesn't faze her. The old clan leader killed her parents, and in order to fully heal, she wants to bring the clan together and move their practices into the twenty-first century. What she didn't count on was running into Asher King, the male she loved over a decade ago, before she was sent away to stay with her American relatives for safety.

It doesn't take long for Asher and Honoria to give in to their attraction, but from it springs an idea that may be the best of all. Can they win the leadership trials and keep their clan together? Or, will one of the other candidates win and try to keep Skyhunter in the past?
Formats Available: Ebook, Paperback, Audiobook
Looking for the Audiobook Version?