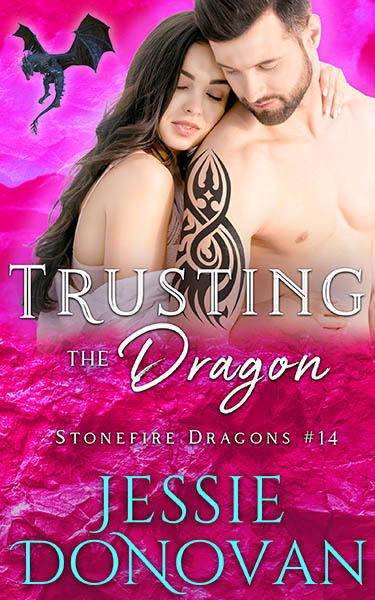 Finally divorced and free of her bastard ex-husband, Sarah MacKintosh Carter looks forward to living with the Scottish dragon clan and attempting a normal life. However, a letter arrives and says she has thirty days to mate a dragon-shifter, or she has to return to a human city. If she leaves, she knows her former in-laws will be determined to take custody of her sons. So the countdown begins on finding a dragonman to mate her. There's just one rule: no falling in love so she can protect her heart.
Hudson Wells hasn't stopped thinking about the female he met by chance two years ago—she's the only one he's wanted in his life and his bed since the loss of his late mate. When the chance comes to claim Sarah as his own, Hudson puts his name forth to be her mate. Now he just needs to convince her to pick him. Despite the fact she's divorced, Hudson soon discovers that Sarah was neglected, so he makes it his job to prove how desirable she really is. 
As Hudson does his best to persuade Sarah of how they're combustible together in bed and a good team as parents out of it, her past comes back to haunt her. Not only does it threaten one of her sons, but it could also end up destroying the future she now yearns for with Hudson. Will she find a way to seize a happy ending for once? Or will Sarah end up losing everything she cares about?
Formats Available: Ebook, Paperback