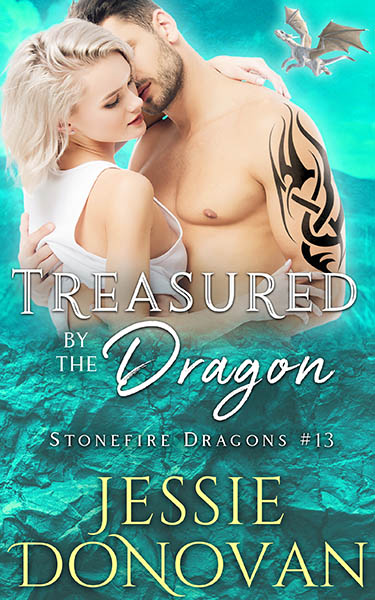 If someone had told Dawn Chadwick that she'd be attending a play put on by children on a dragon-shifter's land a year ago, she would've said they were mad. However, her daughter Daisy has slowly worn Dawn down about her prejudices and she ends up volunteering to help with the play. She's to assist an eccentric dragonman with the special effects. What she didn't count on was her daughter's meddling.
Blake Whitby prefers working in a lab to being around people. He's a rare white dragon with a black spot, and the attention from a young age has made him hide from others. However, he's always had a weakness for children and agrees to help them with their play. What he didn't count on was meeting a beautiful human with a sense of humor and a heart-warming smile. His dragon wants her, but Blake holds back. At least until two kids make holding back impossible.
While Dawn agrees to the mate-claim frenzy with Blake, there's no guarantee their pairing will work. And when Dawn's family threatens to cut her and Daisy off, Blake has to convince them both he wants them as his future.
Formats Available: Ebook, Paperback, Audiobook