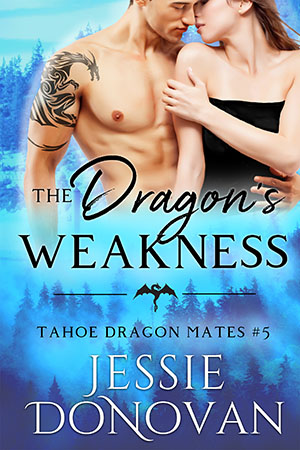 Dragon-shifter leader of Clan StoneRiver, David Lee, has vowed to never take a mate. The previous five clan leaders all lost their mates to tragedy, and he is determined to prevent any other female from sharing the same fate. Even when he discovers his true mate is human, David tries his best to keep his distance to protect her. But when he's forced to be near Tiffany for a week, during an event to help orphaned dragon-shifter children, the human becomes harder to resist. It's going to take everything he has to keep her safe.
Tiffany Ford is thrilled to be selected to help with the orphaned dragon children. Even if the StoneRiver clan leader is distant and borderline rude to her at first, she soon makes friends and enjoys herself. When David sets her a surprising challenge to test her observation skills, she's intrigued. And never one to back down, she accepts, curious to discover more about the leader.
As the days go by, Tiffany starts to realize there is more to David than his aloofness, making her wonder if there could be something between them. The only problem is that they both have doubts about each other. Will they be able to move past them before it's too late? Or will a sudden enemy take away their chance at a happy future forever?
NOTE: This is a quick, steamy standalone story about fated mates and sexy dragon-shifters near Lake Tahoe in the USA. You don't have to read all my other dragon books to enjoy this one!
Formats Available: Ebook, Paperback soon after release