Lochguard Highland Dragons #3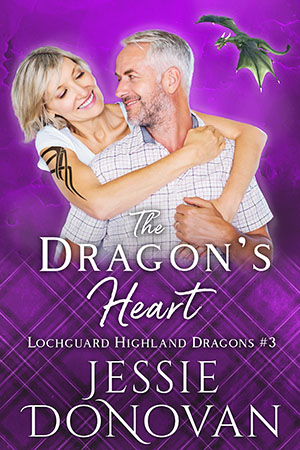 Lorna MacKenzie lost her mate nearly thirty years ago. Dedicating her life to her children, she brushed off the thought of ever finding love again. After all, Jamie MacKenzie had been her true mate. Who could ever replace him?

Ross Anderson came to Lochguard to be near his daughter and fight his cancer. Over the last six months, he's become close to one particular dragonwoman. However, he doesn't want to pursue her as a dying man. But now that his cancer is gone, Ross is determined to win Lorna's heart.

As the pair fight their growing attraction to one another, the only question is will Lorna open up to Ross or forever hold on to the memory of her first love?
Formats Available: Ebook, Paperback, Audiobook
Looking for the Audiobook Version?