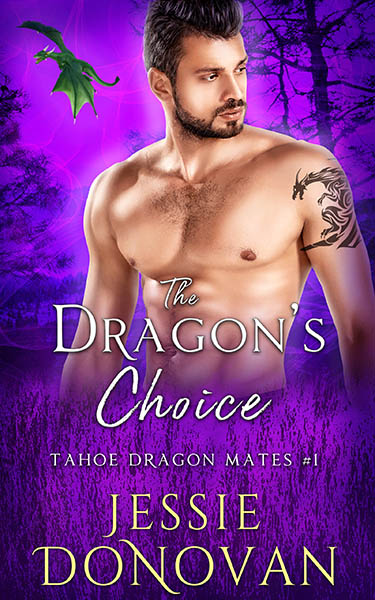 After Jose Santos's younger sister secretly enters them both into the yearly dragon lottery and they get selected, he begrudgingly agrees to participate. It means picking a human female from a giant room full of them and staying around just long enough to get her pregnant. However, when his dragon notices one female who keeps hiding behind a book, Jose has a new plan—win his fated mate, no matter what it takes.

Victoria Lewis prefers being home with a book and away from large crowds. But she desperately wants to study dragon-shifters at close range, so she musters up her courage to enter the dragon lottery. When she's selected as one of the potential candidates, she decides to accept her spot. After all, it's not as if the dragon-shifter will pick her—an introverted bookworm who prefers jeans and sweats to skirts or fancy clothes. Well, until he's standing right in front of her with flashing eyes and says he wants her.

As Jose tries to win his fated female, trouble stirs inside his clan. Will he be able to keep his mate with him forever? Or will the American Department of Dragon Affairs whisk her away to some other clan to protect her?

NOTE: This is a quick, steamy standalone story about fated mates and sexy dragon-shifters near Lake Tahoe in the USA. You don't have to read all my other dragon books to enjoy this one!
Formats Available: Ebook, Print