Lochguard Highland Dragons #9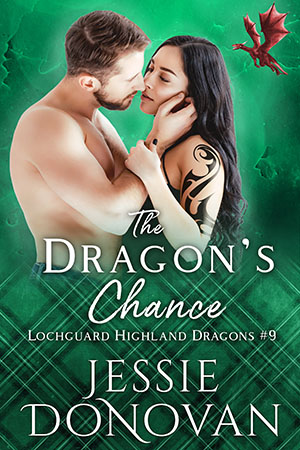 Over the last year, Jake Swift has constantly thought of the one-night stand he had with a beautiful dragon-shifter, one who slipped away silently into the night. Determined to see her once more, he finally manages to arrive in Scotland at Clan Lochguard's gates and asks to see Sylvia. She's as sexy and kind as he remembers, but he soon learns her secret—he's a father, and they have a daughter together.
Sylvia MacAllister has done her best to be a single mother to her surprise daughter. It's not easy, but she's determined to be the best mother possible, especially given how she failed her other children more than a decade ago. When her daughter's father shows up on Lochguard, wanting to be a part of their lives, Sylvia isn't so sure, but she grants him two weeks to see how things go. The trick will be in focusing solely on what's best for her daughter and not getting attached to the handsome human.
Jake tries his best to win Sylvia, despite her doubts. However, between each of their pasts and family drama, a future together seems uncertain. Will Jake be able to convince Sylvia that he wants both her and their daughter? Or will he be relegated to a part-time dad, unable to claim his new family?
Formats Available: Ebook, Paperback soon after release