Lochguard Highland Dragons #4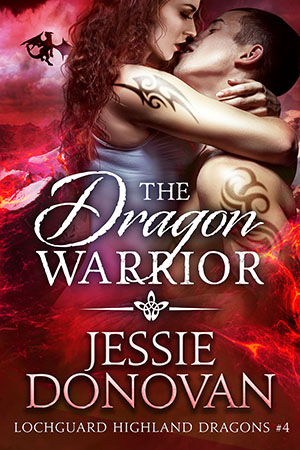 Grant McFarland is the head Protector of Clan Lochguard. His top priority is finding the traitorous former clan members who attacked the Scottish clan. However, the touch of a female he's known his whole life has started to set his body on fire. Both man and beast want her, but until he can ensure the clan is safe, he must resist her.
Faye MacKenzie used to be in charge of security for her clan. Then an attack damaged her wing and she's been struggling to find her place ever since. When she confronts the head Protector for a job, she can't stop looking at his lips. However, she's not ready to give up her career and settle down with a mate. She's determined to prove she's still useful, injury and all.
As the pair set out on a new mission, it's hard to deny the attraction between them. However, when the danger amps us, will Grant accept Faye for the warrior she is? Or will his overprotectiveness end up harming them all?
Formats Available: Ebook, Paperback, Audiobook
Looking for the Audiobook Version?