Lochguard Highland Dragons #5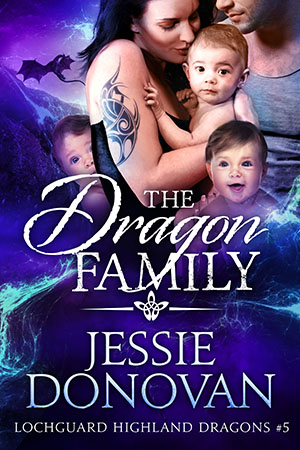 **This isn't a standalone story. Please read at least Healed by the Dragon (Stonefire Dragons #4) first. I would highly suggest reading the other books in the Lochguard series as well.**

For Finlay Stewart, being a dragon-shifter clan leader is easy compared to managing his family…

Finn is trying his best to work and protect his clan on little sleep; having triplets is his toughest challenge to date. But with his mate, Arabella, at his side, he finds a way to manage. However, as things start to spiral out of control with a pregnant cousin, another cousin constantly containing a mate-claim frenzy, and another driving his eight-months'-pregnant mate crazy, Finn's next mission is to find a way to ensure everyone behaves and toes the line. The only problem is that the MacKenzies are a stubborn lot and Finn may be in over his head.

However, as Finn soon finds out, his wild cousins are nothing compared to the latest surprise to show up on his doorstep. It's going to take every bit of wit and charm he possesses to keep his family safe and together. Failure simply isn't an option.
Formats Available: Ebook, Paperback, Audiobook
Looking for the Audiobook Version?