SURRENDERING TO THE DRAGON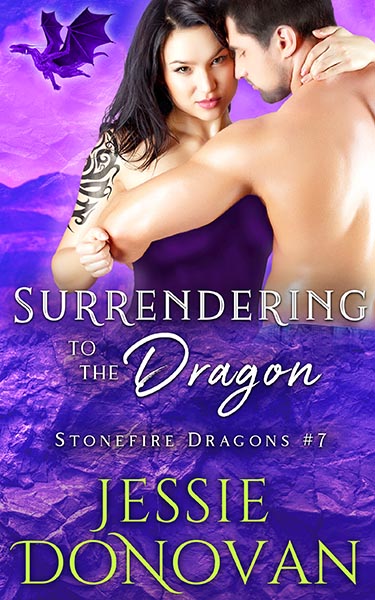 Nikki Gray has reason to hate the dragon hunters—they brutally murdered one of her friends a year ago. Not only that, they have caused havoc on several of the British dragon clans, injuring countless individuals. Determined to defeat the hunters by kidnaping their leader, Simon Bourne, she teams up with a human male in the British special forces. After six months of work, they're finally ready to carry out their mission and capture Bourne. However, one kiss derails their plans and changes their lives forever.

At the request of his sister, Rafe Hartley agrees to work with the dragon-shifters. After all, the dragon hunters are a pain in his arse and the fewer of them, the better. The woman assigned as his Stonefire liaison, however, is the same one he hurt four years ago in Afghanistan. Pushing aside their past, they learn to work together. Yet with each passing encounter, he is drawn to the lively, stubborn woman. He finally gives in to his attraction and kisses the dragonwoman. What follows turns his life upside down.

Rafe and Nikki must now decide what to do with their futures. Can they still work together and find a way to capture Simon Bourne? Or, will their fated kiss result in a divide that can't be healed?
Formats Available: Ebook, Paperback, Audiobook
Looking for the Audiobook Version?