Dragon Clan Gatherings #1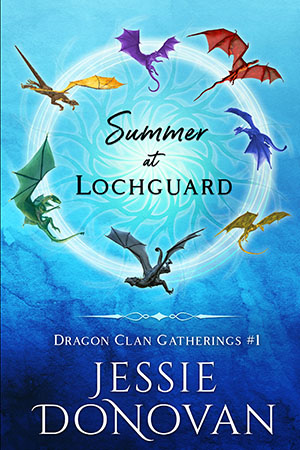 Join Finn and Arabella as they host the clan leaders, their mates, and their children from Stonefire, Skyhunter, Snowridge, Northcastle, and Glenlough. Not only will Finn and Arabella deal with a surprise of their own, readers will enjoy updates from some of their favorite past couples. Also, the clan leader mates have some mischief up their sleeves, Asher King watches as Connor MacAllister talks with his sister Aimee, and other little tidbits happen over the course of the gathering.
NOTE: This is not a standalone story. It features characters from Seducing the Dragon, Healed by the Dragon, Aiding the Dragon, Craved by the Dragon, Winning Skyhunter, and Transforming Snowridge.
Formats Available: Ebook, Paperback soon after release