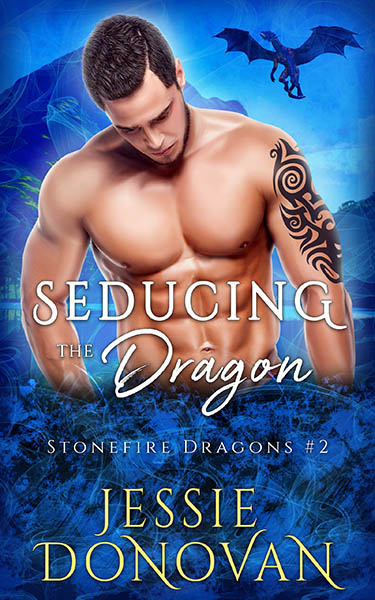 On her first visit to Clan Stonefire, Department of Dragon Affairs inspector Evie Marshall has an ulterior motive–she needs to seduce its clan leader. If she can't seduce him and become his mate, the dragon hunters will kill her. Of course, Evie doesn't know the first thing about seducing a man, let alone a dragon-shifter, but with her life on the line, she's going to have to become a fast learner or die trying.

Bram Moore-Llewellyn has a track record of scaring off DDA inspectors, but when the latest inspector shows up wearing tight clothes and a sexy smile, his inner dragon takes notice. While battling his attraction to the human, he soon finds himself with an impossible choice: he can either break the law to mate the female and risk a backlash from both the dragon hunters and the British government, or he can turn her away and let her die at the hands of the hunters.
Formats Available: Ebook, Paperback, Audiobook
Looking for the Audiobook Version?