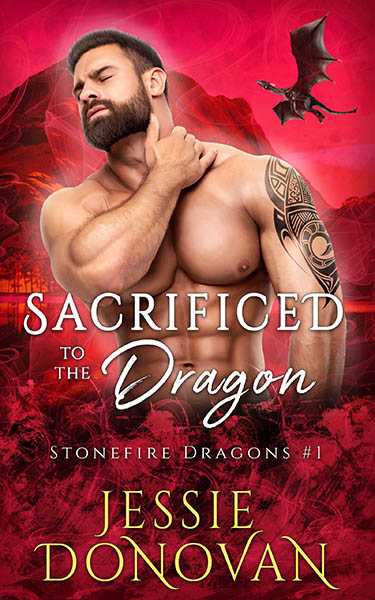 In exchange for a vial of dragon's blood to save her brother's life, Melanie Hall offers herself up as a sacrifice to one of the British dragon-shifter clans. Being a sacrifice means signing a contract to live with the dragon-shifters for six months to try to conceive a child. Her assigned dragonman, however, is anything but easy. He's tall, broody, and alpha to the core. There's only one problem—he hates humans.

Due to human dragon hunters killing his mother, Tristan MacLeod despises humans. Unfortunately, his clan is in desperate need of offspring to repopulate their numbers and it's his turn to service a human female. Despite his plans to sleep with her and walk away, his inner dragon has other ideas. The curvy human female tempts his inner beast like no other.
Note: If you don't like spice (or steam), dirty talk, a curvy heroine who stands up for herself, or a grumpy dragonman who is determined to embrace his hate and fight his fated mate, then don't read this book. This is most definitely not fade to black. If you want a seggsy dragon romance with all the feels and lots of banter, then grab your copy today!
Formats Available: Ebook, Paperback, Audiobook
Looking for the Audiobook Version?