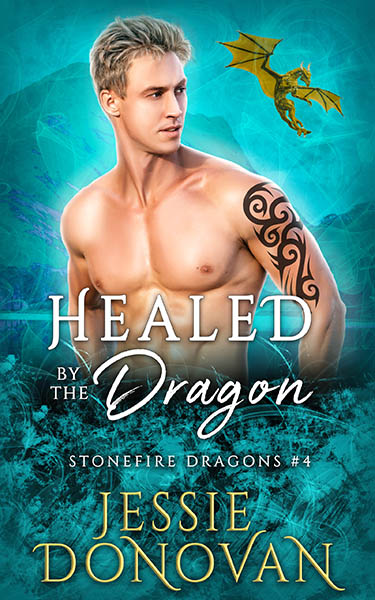 Arabella MacLeod was tortured by dragon hunters a decade ago. Ever since, her clan coddled and tip-toed around her, most especially her older brother. Desperate for a chance at freedom, she volunteers to foster with the Scottish dragon-shifter clan. She's determined to stay clear of the charming Scottish leader, but not only does he keep crossing her path, her dragon is drawn to him. 

Finlay Stewart hasn't been able to forget the scarred dragonwoman he met at Stonefire six months ago. When the same female agrees to be fostered with his clan, Finn pursues her. Balancing his clan duties with his need to see Arabella isn't easy, especially with the existing rift in the clan, but he's determined to try. Arabella's inner strength draws him like no other female before. 

Will Arabella trust Finn with her past? Or, will the rift in his clan tear them apart? 
Formats Available: Ebook, Paperback, Audiobook
Looking for the Audiobook Version?