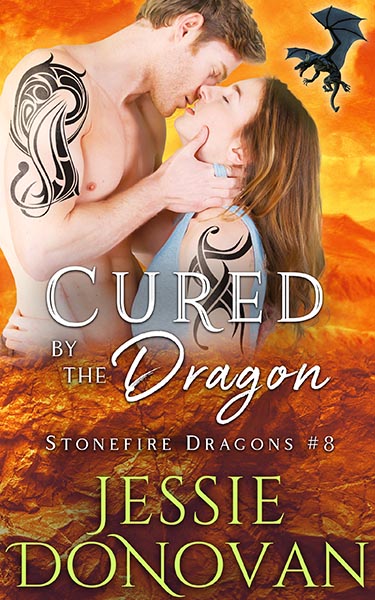 Dr. Cassidy "Sid" Jackson's inner dragon went silent over twenty years ago. Ever since, she's battled episodes that have tested her sanity. Aware she doesn't have much time left, she prepares for a new doctor to come to Stonefire and take her place. However, before the new doctor arrives, Sid is attacked.

Dr. Gregor Innes lost his mate and son in childbirth over a decade ago and dedicates his life to ensuring his clan remains healthy. His dedication was renewed after meeting a certain dragonwoman doctor a few months ago. There is no way he will take another mate and risk her life. He's determined to keep his distance.

When Stonefire asks for assistance, Gregor has no choice but to see the female his dragon wants. Attraction builds, but Gregor and Sid both hold back. Will they find a way to overcome their obstacles to be together? Or will forces tear them apart?
Formats Available: Ebook, Paperback, Audiobook
Looking for the Audiobook Version?