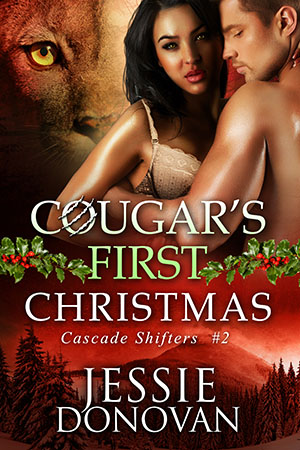 Willing to chance arrest and jail time, cougar-shifter Sean Fisher wants to make human Lauren Spencer his mate and Christmas is the perfect time to do it. However, on the way to obtain her parents' approval, a car runs them off the road. When Sean wakes up, he's tied up and alone, at the mercy of an anti-shifter group.
Six months ago, Lauren never would've pictured herself with a cougar-shifter, but Sean was everything she hoped for and was willing to risk it all to be his mate. Yet when a staged car crash tears him from her side, Lauren must reach out to his clan–a clan she's never met–for help before it's too late.
Can Lauren and Sean be together for Christmas? Or, will their differences be too much to overcome and rip them apart?
Formats Available: Ebook, Paperback, Audiobook
Looking for the Audiobook Version?