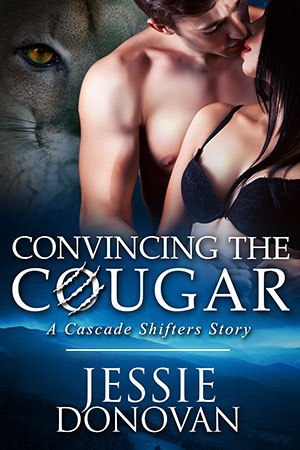 Kian Murray is a cougar-shifter clan leader with a problem–he has a limp. Despite earning the injury protecting a group of cubs, he feels helpless. His clan and mate deserves someone hearty and whole, and he's nothing more than a liability. The best thing he can do is give up his clan and his mate and find a way to start over.
Trinity Perez-Murray refuses to watch her mate give up his clan because of a small limp. After four months of trying and failing to bring him back from the edge, she only has one card left to play–she's going to seduce her mate. But just as her charms start to pay off, she and Kian are attacked by a group of unusual shifters.
Now it's up to Kian to help fight off the intruders. But in the heat of the moment, will his alpha instincts return and release the warrior inside?
Formats Available: Ebook, Paperback