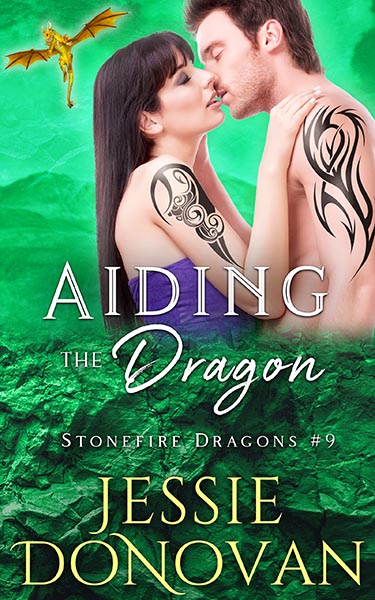 Teagan O'Shea is a rare female dragon-shifter leader. While her Irish clan has a tradition of female leaders, they have had to hide behind a public male face for centuries to keep the other clans from viewing them as weaker and attacking. When the truth leaks, Teagan is faced with a choice—hand over the leadership to a male or invite the challengers to a leadership trial and earn her place. Out to prove having a penis isn't required to be a leader, she picks the latter.

Aaron Caruso is sent to Ireland under the guise of repairing relations between two clans on the isle of Ireland. However, upon arrival he learns the truth. Determined to secure Teagan's place so he can escape her alluring eyes and addicting personality, he busies himself with helping her any way he can. A female used him once and he's not about to go through that again, no matter how much the Irish female tempts him.

As the pair work together on preparations for the leadership trial, both Aaron and Teagan start to see each other in a new light. Both have their own self-imposed loneliness and yearn for something they can't have. Can Aaron and Teagan not only change tradition but also open their hearts? Or will they each be doomed to live alone to fight their inner battles?
Formats Available: Ebook, Paperback, Audiobook
Looking for the Audiobook Version?