About Jessie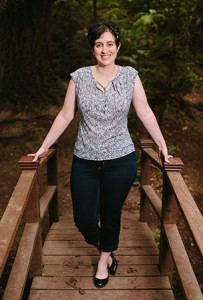 Jessie Donovan wrote her first story at age five, and after discovering the Dragonriders of Pernseries by Anne McCaffrey in junior high, realized that people actually wanted to read stories like those floating around inside her head. From there on out, she was determined to tap into her over-active imagination and write a book someday.
After living abroad for five years and earning degrees in Japanese, Anthropology, and Secondary Education, she buckled down and finally wrote her first full-length book. While that story will never see the light of day, it laid the world-building groundwork of what would become her debut paranormal romance, Blaze of Secrets. In late 2014, she officially became a New York Times and USA Today Bestselling author.
Jessie loves to interact with readers. When not reading or traipsing around some foreign country on a shoestring, she can often be found on Facebook.